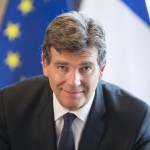 Arnaud MONTEBOURG
Arnaud MONTEBOURG
« Cette nouvelle génération, ces jeunes créateurs et producteurs, sont en train de changer l'avenir productif de notre pays. Il faut les encourager et les soutenir, impérativement »
Arnaud MONTEBOURG
« This new generation, these young creators and producers are changing the productive future of our country. We must encourage and support them, absolutely  »
Arnaud MONTEBOURG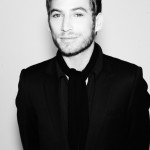 ora ïto
ora ïto
Who/ Né en 1977, Designer et Artiste icon­o­claste, fondateur de Ora ïto Mobility. Il est le designer du Trophée BabyBrand.
Born in 1977, Designer and Artist iconoclastic, founder of Ora ïto Mobility. He is the designer of the Trophy BabyBrand.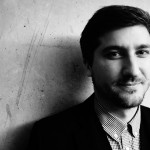 Jérémie TRIGANO
Jérémie TRIGANO
Who/ Aubergiste. Directeur Général du Groupe Mama Shelter
Innkeeper. General Director of Mama Shelter Group.
What/ Offre la création par Jérôme Banctel d'une entrée/un plat ou un dessert à base du produit Nommé qui sera mis à la carte pendant une saison ou plus.
Jerome Banctel will create an input /main course or dessert based on the Nominee product that will be 'a la carte' for a season or more.
Why BabyBrand/ L'idée de dénicher des jeunes marques innovantes Françaises est excellente et totalement en phase avec le Mama.
The idea of ​​finding innovative young French brand is excellent and completely in tune with Mama.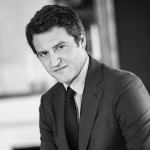 Julien ANDREZ
Julien ANDREZ
Who/ Julien ANDREZ Associé fondateur du cabinet d'affaires Arago, Julien conseille une clientèle de dirigeants d'entreprises dans leurs litiges commerciaux ainsi que dans leurs problématiques liées au droit pénal économique et financier.
Julien ANDREZ Founding partner of Arago business firm, Julien advises a clientele of business leaders in their commercial litigation as well as in issues related to their economic and financial criminal law.
What/ Six heures de conseil, pour une valeur de 2.000 € HT
Six consulting hours, worth 2,000 € excluding VAT.
Why BabyBrand/ C'est l opportunité de découvrir de jeunes entrepreneurs qui ne possèdent pas encore les codes de l'entreprise. Essayer de les accompagner dans leur développement pour sécuriser leur projet est une chance, et une responsabilité qui me stimule.
It is the opportunity to discover young entrepreneurs who do not yet have the company's code. Try to accompany them in their development to secure their project is an opportunity and a responsibility that stimulates me.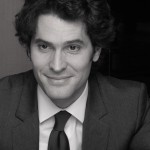 Charles ANDREZ
Charles ANDREZ
Who/Banquier d'affaires
 / Investment Banker
What/ Conseils sur la réalisation du business plan et l'implémentation d'une stratégie financière dans le cadre du développement de la société
To advise founders/managers in the financial development of the company.
Why BabyBrand/ Pour aider les entrepreneurs à penser, dès la naissance de leur projet, au développement et au choix des bons partenaires financiers
To help founders to think, from the start of their project, to the development and the selection of theappropriate financial partners.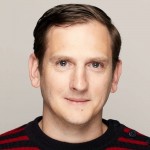 Bertier LUYT
Bertier LUYT
Who/ Champion de la 3e Révolution Industrielle, maker, entrepreneur, expert en modélisation 3D, Bertier Luyt a créé Le FabShop, leader de l'impression 3D personnelle & première société globale du « Maker Movement » en France.
Champion of the 3rd Industrial Revolution, maker, entrepreneur, expert in 3D modeling, Bertier Luyt created Le FabShop, leader of personal 3D printing & first global society of the « Maker Movement » in France.
What/ Offre un accès d'une semaine au FabClub Paris, un atelier de prototypage rapide et d'innovation mutualisé d'une valeur de 3 000 €.
Provides access for one week to the FabClub Paris, a rapid prototyping workshop and shared innovation. worth € 3 000.
Why BabyBrand/ Donner un accès à de jeunes Marques à la fabrication digitale afin de concrétiser une idée, un projet.
To provide access to new Brands to digital fabrication to realize an idea, a project.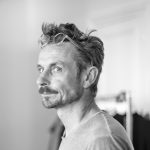 Charly POUPLIN
Charly POUPLIN
Who/ Charly POUPLIN, Directeur Artistique chez PRESSWALL.
Charly POUPLIN, Artistic Director at PRESSWALL.
What/ Une journée de shooting culinaire ou packshot + direction artistique + une journée de retouche + cession de droits web/lookbook/presse/catalogue/PLV . D'une valeur de 2500 € HT.
A one day full food shooting session or packshots including Artistic Direction, Presswall studio rental, photographer + one day fees for photo retouching +  rights on the photos for the following usages: internet/printed lookbook/press editorials/catalogue/instore media (all other media and advertising uses are not included). Total price is worth 2500 € excluding VAT.
Why BabyBrand/ Parce qu'il est essentiel d'aider ceux qui osent encore en France aujourd'hui, il faut encourager la création « artisanale » made in France et lui donner accès à une image digne des grandes marques. Une direction artistique cohérente et de belles images permettront aux BabyBrand de gagner du temps, de se démarquer  et d'appuyer leur crédibilité.
At Presswall, we believe it is essential to support daring initiatives today and we want to encourage French young talents who go into creation and craftsmanship. They deserve a qualitative image, one that's as desirable as that of the inescapable institutional renowned brands.  A consistent and adapted Artistic Direction and beautiful images are necessary to stand out. They will enable BabyBrand to gain time, make themselves unique and  strengthen their legitimacy.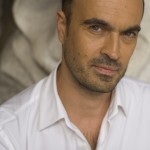 Olivier PESCHEUX
Olivier PESCHEUX
Who/ Nez chez Givaudan.
Perfumer at Givaudan.
What/ Offre des conseils olfactif sur l'évolution de la gamme d'une valeur de 3 000 €.
Provides Olfactory advices on the evolution of its range with a value of € 3 000.
Why BabyBrand/ Grand intérêt pour les innovations alimentaires.
Great interest to food innovations.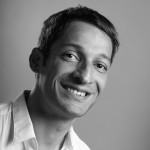 Pierre KALAIJIAN
Pierre KALAIJIAN
Who/ directeur de Moda Domani Institute, école de commerce spécialisée dans les métiers de la mode du luxe et du design, membre de IONIS Education Group.
Head of Moda Domani Institute, Business School specialized in careers in luxury, fashion and design, member of IONIS Education Group.
What/ offre un module d'été « Graduate in luxury & fashion business management » de 10 jours, ainsi que l'accès à 20 rencontres professionnelles hebdomadaires, pour une valeur de 3000€.
Provides a 10 days Summer course module « Graduate in luxury & fashion business management », as well as access to 20 weekly professional meetings worth 3000€.
Why BabyBrand/ Parce que former, encourager et accompagner les nouvelles générations est notre cœur de métier. C'est aussi notre devoir.
Because training, encouraging and supporting new generations is our core business. It is also our duty.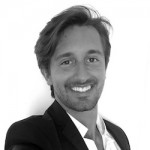 Andréa RIOM
Andréa RIOM
Who/ Andréa RIOM
Webdesigner / Webmaster @ andreariom.com


What/ Offre 1 site vitrine responsive d'une valeur de 3 000 €.
Offers 1 showcase responsive website worth € 3 000.
Why BabyBrand/ Parce qu'il est essentiel à leur succès d'accompagner les jeunes Marques dans leur stratégie digitale.
Because it is essential to their success to advise young brands in their digital strategy.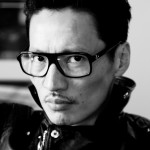 Wai-Ming LUNG
Wai-Ming LUNG
Who/ Directeur de Création en Marketing Digital et fondateur d'Orgyness.com, magazine en ligne dédié à la gastronomie et à l'art de vivre.
Creative Director Digital Marketing and founder of Orgyness.com, online magazine dedicated to gastronomy and lifestyle.
What/ Offre 1 journée de conseil en stratégie de développement multicanal + 1 parution sur Orgyness.
To provide access to new Brands to digital fabrication to realize an idea, a project
 Why BabyBrand/ J'aimerais aider les jeunes Marques à chanter juste dans la cacophonie des médias digitaux
I want to help young Brands to sing in tune in the cacophony of digital media.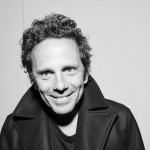 Gérald COHEN
Gérald COHEN
Who/Fondateur de BABYBRAND® et de l'Agence de Presse BUREAU DE GÉRALD COHEN.
Founder BABYBRAND® & Press Office BUREAU DE GÉRALD COHEN.
What/ Mon Bureau de Presse offrira 6 mois de conseils à la marque Lauréate du CONCOURS BABYBRAND FASHION d'une valeur de 18 000 € H.T.
My Press Office will provide six months of advice to the Winner Brand of the CONCOURS BABYBRAND FASHION worth € 18 000 VO.
Why BabyBrand/ En fondant BABYBRAND® et ses Concours, je veux repérer et valoriser les Marques naissantes fondées par la génération des digital natives.
Founding BABYBRAND® and its Contests, I want to identify and develop emerging Brands founded by the digital natives generation.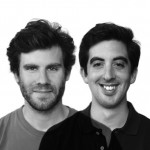 LE CHOCOLAT DES FRANÇAIS
Lauréate
BabyBrand Food
Session #1 – 2015
LE CHOCOLAT DES FRANÇAIS
Who/ Le Chocolat Des Français est une jeune marque de chocolat artisanal qui concilie le bon, le beau & le Made in France.
Le Chocolat Des Français is a young chocolate brand that brings together the good taste, the good look & the made in France.
What/ Nous offrons un partenariat pour un jeu concours avec la marque gagnante. Celui-ci sera diffusé notamment sur notre compte Instagram. (+ de 47K followers).
We are pleased to offer the Winner a competition which will notably be promoted through our Instagram account. (more than 47K followers.)
Why BabyBrand/ Remporter BabyBrand en 2015 fût une incroyable opportunité pour notre jeune marque. Nous avons pu rencontrer des professionnels de secteurs très variés et avec des expertises diverses. Aujourd'hui, il nous semble normal d'aider à notre tour de jeunes marques.
Winning the Concours BabyBrand 2015 was a great opportunity for our young brand, allowing us to meet experts from various sectors. Today we are honored to give back what we received last year.